Recipe Ideas
Nuoc Mam Sauce for Dipping Eggrolls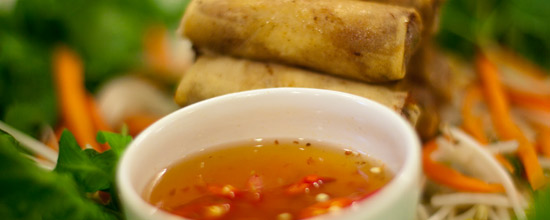 Ingredients:
1/2 cup of fish sauce
1 cup of water
1/2 cup of sugar
1/4 cup of white vinegar
3 cloves of garlic, minced
1/2 stick of carrot, finely shredded
1 tbsp of sriracha hot sauce (more or less to taste)
Directions:
Combine fish sauce, water, sugar, sriracha hot sauce and vinegar in a bowl. Stir until sugar dissolves. Sprinkle in minced garlic and shredded carrots to serve.