Recipe Ideas
Saigon Eggrolls Lettuce Wraps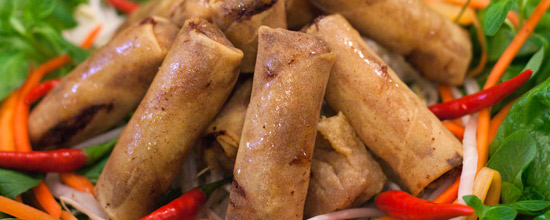 Ingredients:
1 package of Saigon Eggrolls
1 head of green leaf lettuce
Nuoc Mam Sauce
Directions:
Cook eggrolls according to package instructions. Set aside to cool. Remove lettuce leaves from stem and wash thoroughly. Stack the leaves and serve with eggrolls and Nuoc Mam Sauce.
Ways to Eat:
Wrap eggroll with lettuce leaf and dip in Nuoc Mam Sauce.